Exploring Membership
Exploring membership is not a commitment to membership, rather this session is an opportunity for us to get to know each other, and for you to find out what Bible Center Church is about: our mission, vision, and what membership means.
Please fill out the form below if you're interested in attending a class to learn more about membership at Bible Center.
OUR NEXT CLASS IS SATURDAY, DECEMBER 9, 2023 at 9AM at the OWN OUR OWN Business Development Center, located at 626. North Homewood Avenue.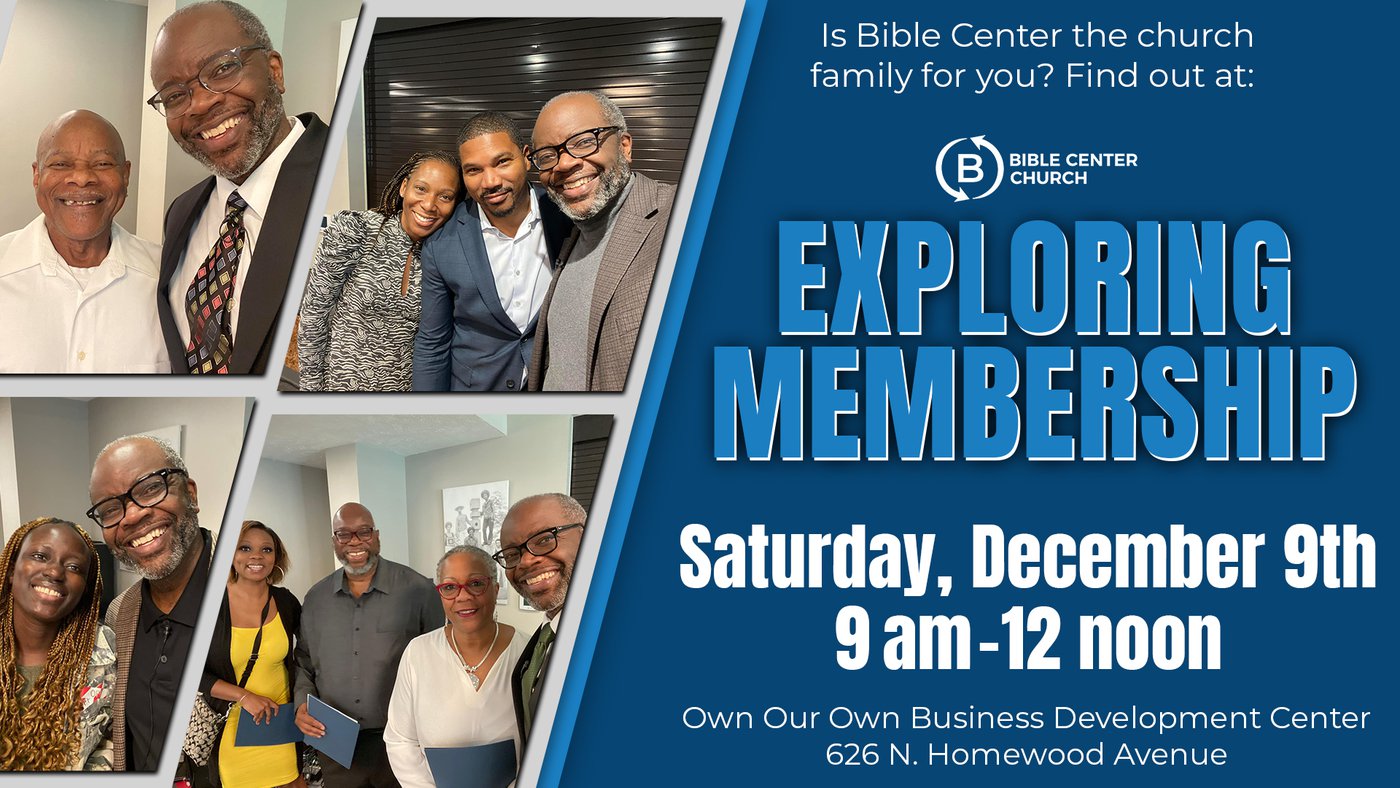 ---